Premam- This is a simple story without any massive twists and turns beautifully captured by Alphonse putharen, the director.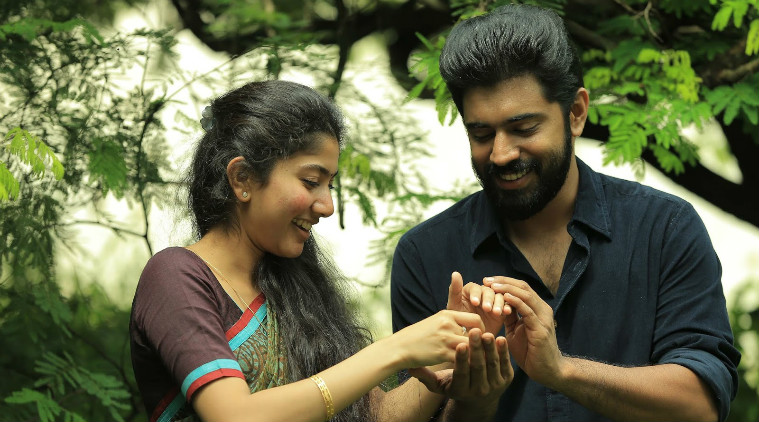 Probably the most technically, aesthetically and visually flawless entertainer of the recent malayalam films that I've watched.
There were similar tamil films of this genre where the hero goes on the cycle to meet his ex girlfriends, cries for no reason, makes us wonder what the whole commotion is about. Or either, after every love failure the hero fa
ces, he jumps to conclusion that every woman on earth is a devil and start singing about the girl who rejected her, goes on to whine about how her mother didn't bring up her properly and dances for bullshit lyrics.
But PREMAM- is just on the other end of the spectrum. The director had such a clear vision to only capture the pleasant moments of the how the hero's heart is tormented by three beauties and how he unexpectedly finds an anchor of his life in an odd choice as his life partner.
Even though, i personally didn't find the first 30 mins interesting, the pace went several notches higher when his college lecturer (sai pallavi) entered his life! That entire episode- Sai pallavi steals the show with her energy, confidence and beautiful smile! What a natural beauty she is!
The movie looks fresh. Simply because every member of the cast looks good on screen. Right from the veshti boys to the boys with beard or stubble, makes you yearn for a place in that college! smile emoticon


Nivin Pauly whose biggest strength, is his natural acting, has scored once again. He is so convincing as a school student, college student and a young entrepreneur in his early 30s. NO no he didn't lose massive amount of weight to convince us. He did that, with his acting skills. Kudos man!!
Premam- Definitely a must-watch film! (watch it on a rainy day with puttu and hot chaiyya- perfect experience!)