Pasanga 2- not going to watch any other films for the year because this is the best movie I've watched for the year.
This is not taare zameen par. There were about one or two scenes that might have some shades of Tzp.
But other than that, the treatment of the film is totally different and new for Tamil cinema. There is always a risk in taking a film about kids because it might sound preachy. However that is where the director, paandiraj, has not fallen into that trap and at
the same time, given us a fantastic, soul-touching film for the year and maybe the years to come.
What I really loved about the film other than the child artistes accurately portraying every nuance of a gifted child who suffers from such humiliation, trauma and torture, was the fact that there were some mind-blowing dialogues truly reflecting the harsh reality of the education system and parenting styles today.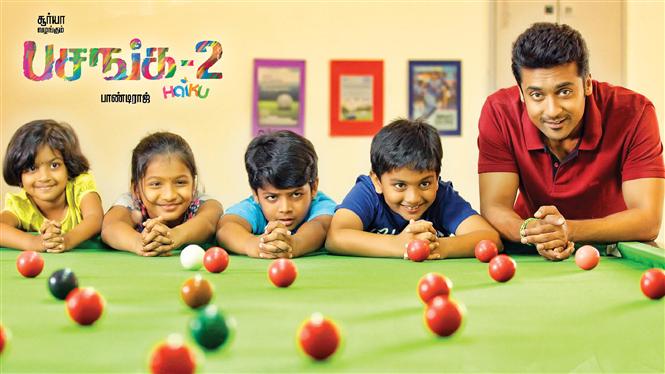 I couldn't resist my tears when surya asks the parents, "how can a 70kg human hit a 17kg child? Isn't this a cruel form of violence?"
Kudos to actor surya for co-producing this film and believing in such content!
So who should watch this film?
Everyone.
Obviously this is not the typical jeep-flying, women-degrading songs-filled Tamil film! Pasanga2 is an entertainer on one layer, an eye-opener on another! Enjoy!

(review done on 31st Dec 2015)